dop·pel·gäng·er/ˈdäpəlˌgaNGər/
Noun: An apparition or double of a living person
Welcome. We're new and we're under construction.
Starting late December 2011 – we'll post links to edgy novels and short stories, from established authors – or their alter egos – taking control of their destiny to bring works directly to their readers.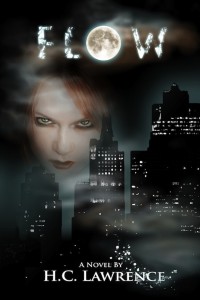 FLOW by H.C. Lawrence
a YA Paranormal
Available as a digital download (epub and .mobi):
—Amazon Kindle,
—Barnes & Noble's Nook.
—iTunes/iBookstore.
Behind Flow's facade lies a secret. Every month a part of her emerges that is stronger, smarter, and dangerous.
When her date is found mutilated, Flow begins to doubt her ability to control her alter ego. While the city searches for a killer, Flow begins searching for the truth. Is she the monster they are looking for?
To meet some of the "crew" and view the book trailer go to: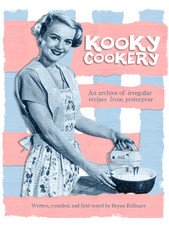 KOOKY COOKERY by Bryan Ballinger
Real Culinary Masterpieces Stranger Than Fiction
—Amazon Kindle,
—Barnes & Noble's Nook.
—iTunes/iBookstore.
Click here for Paperback edition
Or here for the PDF version!
What do bricks of tomato gelatin, pizzas made with baked beans, and hors-d'oeuvre impaled Santas have in common? They're all part of American's rich and fragrant history of bizarre food concoctions. Kooky Cookery is a campy cookbook parody and humorous archive of the nation's Golden Age of peculiar creations. Your tastebuds will never be the same.
For more information or to see the book trailer – visit the website. You know you want to! You haven't lived until you've experienced a Carmel Slump.